SBCC celebrates Warrior Fitness new location in Foley
---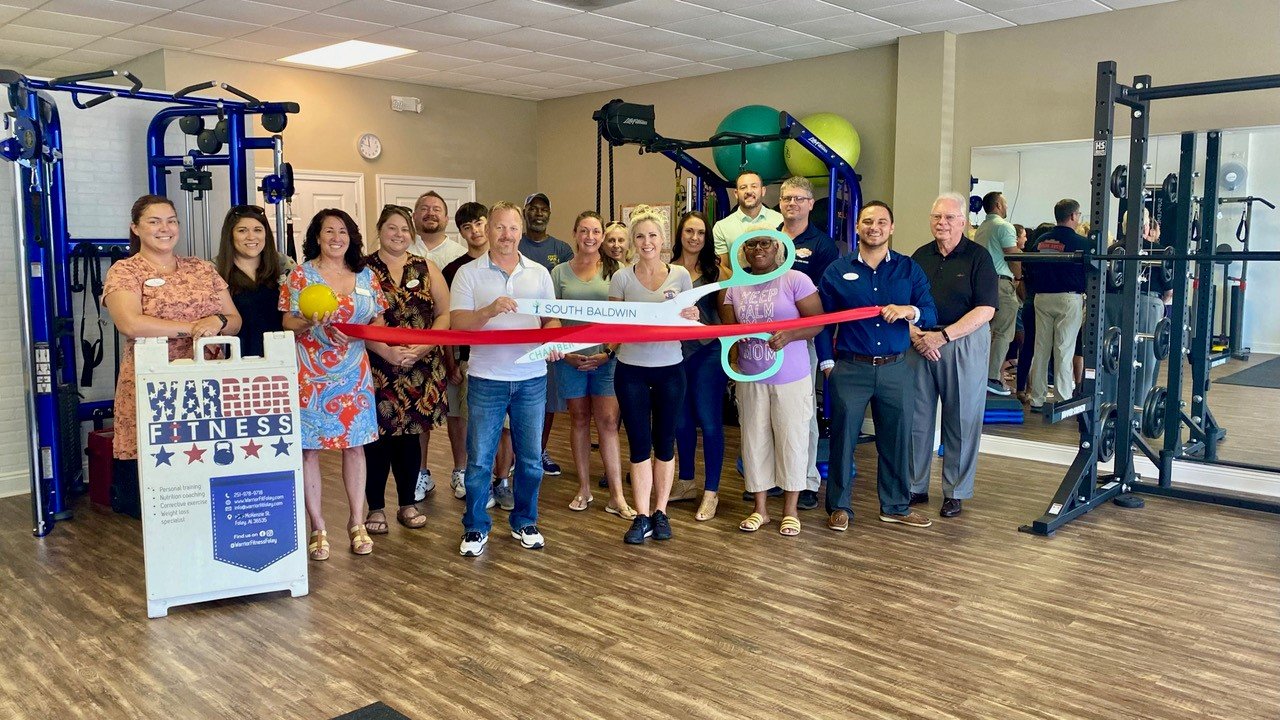 Submitted
Celebrating Warrior Fitness's new location in Foley, the South Baldwin Chamber of Commerce cut a ribbon with owner Alicia Benson and her friends in June. Located a few miles north of downtown Foley at 640 North McKenzie Street Suite 250, Warrior Fitness has more than doubled its space, offering corrective exercise, personal training, weight loss and nutritional coaching under one roof. .
"It's an exciting day," Benson said. "I love working with people to help them achieve their health and fitness goals. As a certified personal trainer and specialist, it is one of my passions to see them succeed. Now, with more room for additional equipment, I have even more options to offer each client in their personalized fitness program.
Visit Warrior Fitness online at warriorfitfoley.com, on Facebook @WarriorFitnessFoley; Instagram @warriorfitfoley; SBCC directory bit.ly/sbccDIR. Call Benson today at 251-978-9718 and schedule your fitness assessment – the first step to getting stronger and healthier!