Queens Special Olympics athlete qualifies for 2022 USA games
---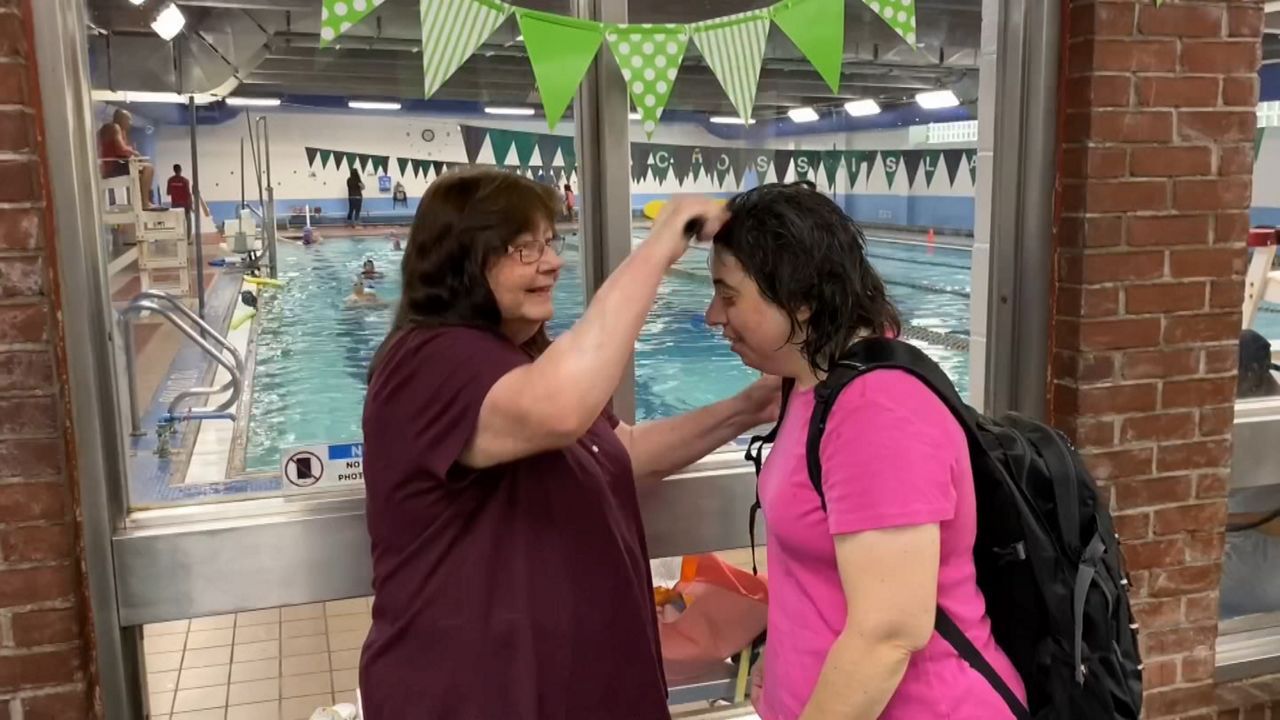 Kathleen Maggi is called the backstroke princess. According to Maggi, nothing stands in the way of his love for the pool.
"Basically I've been in the pool my whole life. It just makes me feel good, like I loved the water from when I was a baby, "said Maggi.
She is a fierce competitor with Special Olympics. Although games have been called off this year due to the pandemic, Kathleen has managed to stay in shape and has qualified for USA games next year.
"I train every day in the other pool until I get tired," Maggi said.
Over the summer, she saw one of her favorites and her colleague Katie Ledecky compete and win gold in Tokyo. She is inspired to do the same race one day.
"Lots of male swimmers do long distance at the regular Olympics, none of the women do, this is the first time she has done 30 laps," said Maggi. "My goal is to do exactly what she does, 30 laps."
And she's on the right track, she's already winning her own medals by swimming 20 laps. "I like the gold medals I get. If I don't get a gold medal that's fine, but in general I'm still a gold medalist, "said Maggi.
Kathleen credits the Special Olympics with not only this outlet for competition, but also spaces to meet friends and interact with other people with intellectual or physical disabilities, as she does.
"I have my friends there, we are playing bocci tonight," Maggi said with friends at a local park where they meet weekly.
For Kathleen, she uses the confidence gained through her athleticism to speak out and defend her community.
"I defend people who don't defend themselves," Maggi said. "My biggest lesson is to be myself. This is the raison d'être of Special Olympics. It's all about sport and being yourself with your friends, "she added.