next OSU verbal; Buckeyes breakout in 2021; Freeman at OSU?
---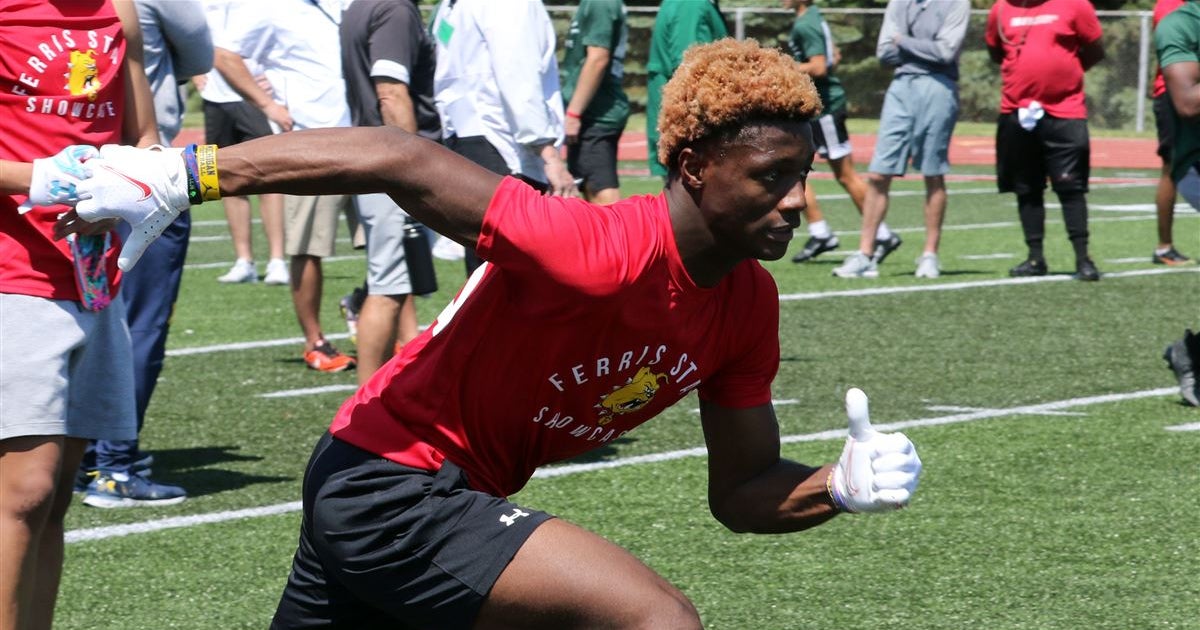 Steve Helwagen of Bucknuts.com hosted his weekly chat on The Front Row bulletin board Monday night. The Chat archive is below.
1XBUCK: Drayk Bowen is a 5 Star Linebacker from Andrean High School in Merrillville, IN and I'm curious why OSU didn't bid. I know he's a Catholic kid and probably a skinny Notre Dame, but I would say he's a better version of Pete Werner, at this point, that we've returned after committing to Notre Dame. Isn't there a mutual interest on one side or both?
Helwagen: You raise a good question. The only thing I can think of is that Merrillville is actually a suburb of Chicago and far from Ohio. So other than being a Midwestern kid who's had Ohio State down his throat for the past 20 years as a dominant team in the Big Ten, there's no particular affinity for Ohio. State.
OSU signed Dexter Larimore to Merrillville, but it was probably around 2007 or 2008 with the previous staff and so on.
So I don't think geography makes it a good choice. It's five o'clock. It lists 20 offers and the state of Ohio is not one of them. I think Notre Dame holds the inner track on him.
The other thing is he's a 2023 kid and can't sign for 18 months. He's No. 25 overall in the country, so there might be something worth pumping up the tires. Maybe OSU can visit him at some point. So I wouldn't rule it out … but it's also not like it's from Indy, only 2.5 hours away.
cmorgan05: Have you heard of Nwankpa or Branch? And how important Zach Rice is to this class with Quinn already in the fold, now we have to build the wall to protect him.
Helwagen: Iowa safety Xavier Nwankpa is ranked No. 54 overall on 247Sports Composite. He visited Ohio State, Notre Dame and Texas A&M as well as Iowa. Looks like he's in no rush and is seriously considering staying home in Iowa. Click here for an update yesterday on him from our Iowa site.
Zion's branch is a security of Bishop Gorman of Las Vegas. He is ranked 49th nationally in the 247Sports Composite. He has visited OSU, USC and Oklahoma. Alabama and Clemson are scheduled for visits in November. I will say this … its taste in schools is better than any rookie I have seen.
I saw where Bill Kurelic predicts Branch will choose OSU over USC. Having Haskell Garrett and Palaie Gaoteote at OSU would help with this Gorman pipeline. I think they're up for grabs on this one, maybe in a better place than on Nwankpa if that makes sense.
I agree that Zach Rice would be a good shot. They have to keep that offensive line talent coming. Rice, of Virginia, is ranked fifth nationally.
Rice has made official visits to Virginia, Ohio, Alabama, and Notre Dame. He also made two unofficial visits to North Carolina in June. I don't think anyone really knows where he's going to end up. I would put the OSU odds at 20 or 25 percent right now. They just have to keep the heat on.
It would be huge physically and literally.