Jammu and Kashmir crowned champion of the general classification of the national championships of Pencak Silat | More sports news
---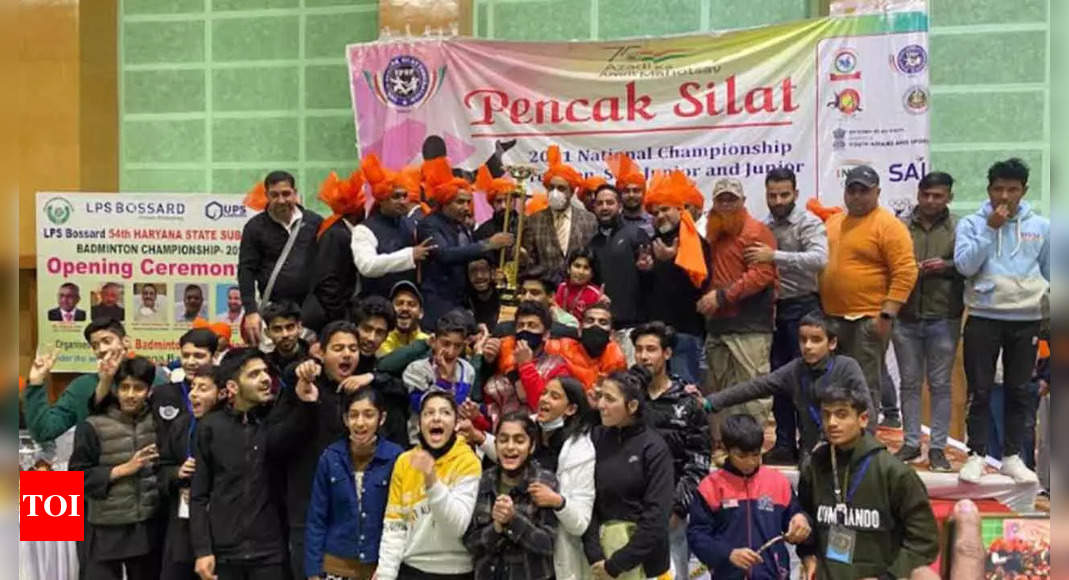 NEW DELHI: Jammu and Kashmir became the overall champion in the pre-teen boys and girls, subjuniors and juniors categories at the Pencak Silat Nationals, which took place in the Rohtak district of Haryana from December 24-27.
The National Championships were first held in Haryana in the sub-junior and junior categories and the tournament saw the preselection of probabilities for the World Junior Championship in Singapore as well as the Asian Junior Championship in Thailand in March and June, respectively. , Next year.
The championship was organized by the Pencak Silat Association Haryana under the aegis of the Indian Pencak Silat Federation (IPSF) and the Sports Authority of India (SAI).
Teams from Haryana finished second in the competition, followed by Maharashtra which placed third in overall medals. The Nationals marked the return of Pencak Silat competitions for the first time since the Covid-19 pandemic.
The secretary of the event, Vinod Kumar, informed that the federation has received entries from 29 states and that more than 1,700 players have participated in the event. All Covid-related arrangements have been made for the championship, he added.
Capt Manoj, IAS, Deputy Commissioner Rohtak, was the main guest of the closing ceremony and the distribution of medals was made Kishor Prakash Yewale, President, IPSF, Mufti Hamid Yasin, Secretary General, Mohammad Iqbal, Team Coach India, Irfan Aziz Botta, IPSF Treasurer, Tirath Rana, President of the Haryana pencak silat Association and Davender Singh Dhul, Director of Sports MD University Rohtak, among others.