"Haunted" by the Olympic nightmare, Van Zyl takes to the road
---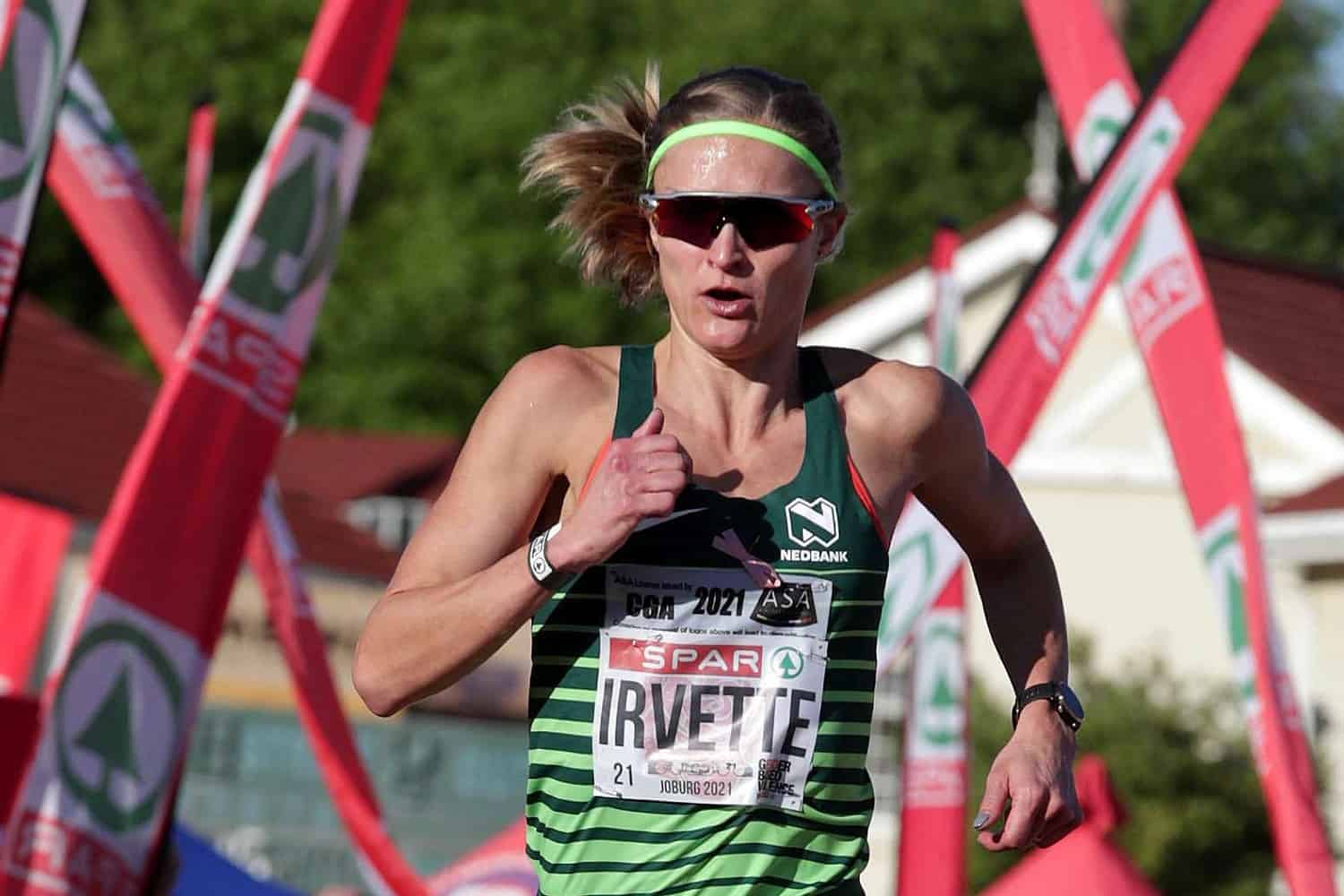 Although she admits that she's still recovering from an emotional roller coaster ride in the past two months, distance runner Irvette van Zyl says she's starting to regain her footing after getting back on the road.
After retiring from the women's marathon at the Tokyo Olympics in August – the third time she qualified for the 42km race at the Games but failed to finish – Van Zyl rebounded to take the fourth place in the 10km race from the Grand Prix Spar to Centurion last week.
And she did better on Sunday, taking third place on the penultimate stage of the Grand Prix series at Marks Park in Joburg.
While Ethiopian athlete Tadu Nare remained undefeated after five stages in the campaign, winning comfortably in 33:20, and Kesa Molotane produced an assault finish to grab second place in 34:34, Van Zyl held on to take the last step of the podium in 34:40.
"I haven't trained for the last few weeks and just got back to it, so I'm very happy with third," said Van Zyl.
At the London Olympics in 2012, Van Zyl retired before the halfway point of the marathon after injuring her Achilles tendon, and after arriving in Rio four years later, she retired to the standby of the centerpiece due to a stress fracture.
In a repeated nightmare scenario, the 34-year-old arrived at the recent Tokyo Games eager to fight, but dropped out of the race with a back injury that erupted days before the event.
After telling reporters that she wouldn't consider herself an Olympian until she finished a race at the Quadrennial Games, Van Zyl was understandably upset when she returned home.
READ ALSO : Five things to know about the Cape Town Marathon
Facing an uphill battle in trying to mentally recover, she turned to a sports psychologist and spent a few weeks trying to deal with her disappointment.
"I'm getting there, but I still have flashbacks from the night before Tokyo. It haunted me, "said Van Zyl, who broke the 50 km world record in Gqeberha earlier this year.
"But it's in the past now and I need to look to the future, so I'm working on it day in and day out.
"This (Grand Prix series) helps me move forward and regain my self-confidence."