Even Geraldo Rivera thinks this Fox Nation series is "bulls ** t"
---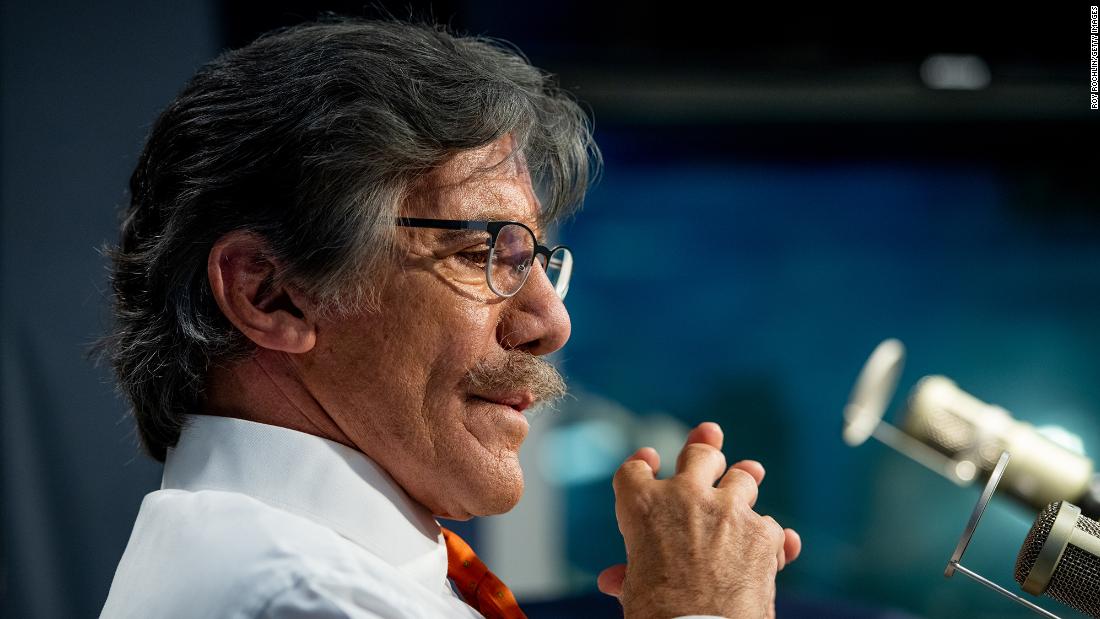 While Rupert Murdoch bumped into New York's elite at a glitzy 90th birthday party in Manhattan on Thursday, he was also coming under scrutiny for allowing the most prominent figure in his media empire to use its platform to promote truthfulness 1/6.
The CNN banner in the 8pm hour of Thursday read: "RUPERT MURDOCH LETS HIS MEDIA EMPIRE SPREAD JANUARY 6 AND THE THEORIES OF ELECTORAL PLOT." On MSNBC, Joy Reid noted that Murdoch was letting his main host, Tucker Carlson, "wage a full prime-time news war."
Indeed, Carlson is in full Infowars. The far-right host announced Thursday that he is not only launching a special Fox Nation docusery series promoting 1/6 truthfulness, but making it his "first weeklong event" starting Monday. . Carlson posted a
new trailer
for the special week of programming that claimed he would expose "the lies" about the attack on the United States Capitol. He hinted that he would promote the idea that "other groups" were involved in the violence.
These are all deranged stuff that belongs to a dark corner on the web. It's really indistinguishable from the kind of material that right-wing characters like Alex Jones and The Gateway Pundit are serving their audiences. The only key difference, really, is that Carlson has a much larger audience, is much more influential within the GOP, and is backed by a billionaire media mogul.
Perhaps, as I asked on Thursday, the billionaire media mogul himself is a true 1/6 and election denier. This would explain why he allows Carlson to peddle conspiracy theories to the masses. It would also explain why he didn't stop The Wall Street Journal from publishing Donald Trump's lie-filled letter to the editor this week. I put these same questions to his spokesperson, but I did not get an answer.
The only other explanation is that Murdoch doesn't care about the untold damage he causes. Maybe he just doesn't care about the millions of minds twisted by all the toxic lies his stars are promoting, as long as he's able to enjoy it and throw glamorous parties where he can laugh about it. with his powerful friends.
They are also not great options. That said, the latter is the worst and also the more likely of the two scenarios.
Business on ideology
Brian Lowry writes: "As someone who has watched him for decades, Murdoch's model is that his business interests take precedence over his ideological interests. Luckily for him, both have grown largely at the same pace, with his management from the tabloids to the Fox News launch, and allowing Roger Ailes to shape his appearance and content. Fox's excesses speak for a lot of things – including a reluctance to exercise authority over top talent – but perhaps above all else. , this is where the Murdochs perceive the money to be in catering to their conservative public, the consequences be damned. "
"Where's the line for you and Fox?" "
Anti-Defamation League chief Jonathan Greenblatt also speaks, writing again to the CEO of Fox Corp. Lachlan Murdoch on Carlson's rhetoric. In his new letter, which you can read in full here, Greenblatt asks, "I have to ask: where's the line for you and Fox? How many more people must die or how many people must subscribe to baseless plots before saying enough is enough? Such inflammatory rhetoric is neither legitimate political discourse nor heated debate. It's dangerous rhetoric that could catalyze violence.
Geraldo speaks
Rivera rightly said that Carlson was promoting "inflammatory, scandalous and unsubstantiated" stuff. He went on to say of January 6: "The record to me is pretty clear, that there was a riot which was instigated, encouraged and started by Donald Trump." Rivera added of Carlson: "He's my colleague. He's my family. Sometimes you have to talk about your family."
>> On the subject of speaking, one person who is visibly quiet: Paul Ryan. The former Speaker of the House, who previously commented on Jan.6, has not said a word about his paycheck now being earned, in part, via 1/6 truthfulness. I checked with a spokesperson for Fox Corp and asked if Ryan had a comment, but got no response.
WSJ hits out at "media clerics"
While Fox as a company chooses to remain silent on the criticisms it faces, Murdoch's WSJ takes a different approach. After being heavily criticized for publishing Trump's letter pushing the Big Lie, the WSJ Editorial Board published an article pushing back against "media stewards" and saying "we trust our readers to form their own opinions on his statement. And we think it's news when an ex-president who might run in 2024 wrote down what he did, even though (or maybe especially if) his demands are bananas. "
>> BTW: Trump's letter is still the most read article in the Opinion section, more than 24 hours after it was published.
Further reading
– Will Sommer reports that the author of Carlson's 1/6 conspiracy docuseries "has previously directed films directed by far-right figures, including a big promoter of the Pizzagate conspiracy theory, a virulent anti-refugee activist and a right-wing comic book writer. " (Daily beast)
– Rep. Adam Schiff to Jeremy Barr: Fox broadcasting Carlson's madness "once again demonstrates a willingness to profit from the destruction of the country." (WaPo)
– Colby Hall writes that "someone at Fox News must be held accountable" for Carlson's 1/6 truthfulness. (Media)
– About that party I mentioned above: Claire Atkinson says that Mike Pompeo and Mike Bloomberg were among the attendees at Murdoch's 90th party in New York City. (Initiated)